Which restaurant can supply you with the food that will result in the most legendary tailgate of all-time?  As college football is nearing the postseason and the NFL season is just over halfway through, the best games to tailgate are yet to come.  College football conference championships and bowl games are quickly approaching, and divisional games that decide which professional teams get the opportunity to battle for the Lombardi Trophy will be played in the near future.  The best way to get hype for these games is with a tailgate: hanging out with friends and family, playing touch football in the parking lot, having a cornhole tournament, and most importantly, the food.  The wrong food choice can certainly ruin a tailgate.  Two of my personal suggestions are Bojangles' and Buffalo Wild Wings, but which restaurant trumps the other?  Bojangles' is convenient because its menu includes tailgate specials, which were created for the ultimate tailgate, and Buffalo Wild Wings is a solid options because of its notorious chicken wings.
Tale of the Tape
| | | |
| --- | --- | --- |
| Bojangles' |   | Buffalo Wild Wings |
| 1977 | Established | 1982 |
| 600+ across the Southeast | Locations | 1,100 in countries including the United States, Mexico, Canada, Saudi Arabia, and the Philippines |
| Charlotte, NC | Headquarters | Minneapolis, MN |
| Traditional chicken, biscuits, sweet tea | Staple Product(s) | Chicken wings, sandwiches |
| Fast-food | Type of Restaurant | Dine-in/sit-down |
| About $6.00-7.00 | Average meal price for one person | About $11.00-12.00 plus tip |
| About 855 cal. | Nutritional Value (average calories in a single person meal) | About 900 cal. |
Bojangles' Famous Chicken 'n Biscuits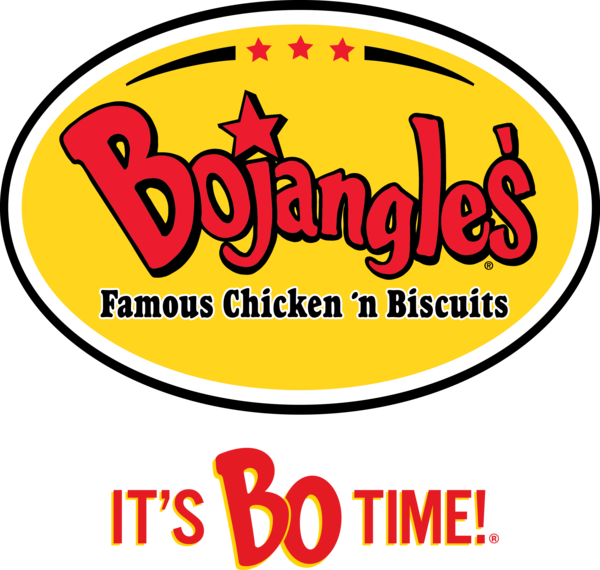 Critic Consensus: Delicious, Tasty, Delightful, Magnificent 
Bojangles' is a Southeastern fast-food chain that is based in Charlotte, NC.  It was founded in Charlotte in 1977 by Jack Fulk and Richard Thomas.  Bojangles' is known for its Cajun-style chicken and delectable buttermilk biscuits.  Bojangles' is regarded by many, including myself, as the premier fast-food restaurant below the Mason-Dixon Line.  Consumers can enjoy chicken tenders, known as Supremes™, or tradition chicken off the bone.  Meals at Bojangles' come with a side and a buttermilk biscuit, and don't forget a cup of Legendary Iced Tea®.
Bojangles' 20-piece Jumbo Tailgate
"Twenty pieces of our famous chicken made with a special blend of seasonings and fried to perfection, served with your choice of four picnic fixin's, ten made-from-scratch buttermilk biscuits and a gallon of our Legendary Iced Tea™.  Serves 9-11."
The Jumbo Tailgate from Bojangles' is the ideal tailgating food option.  With a variety of chicken legs, breasts, and thighs, the whole tailgate will fall in love with the amazing Cajun-style cooking.  There are more than enough biscuits to go around, and there will be a fixin' to satisfy everyone.  A tailgate is not complete without the beverage, and Bojangles' sweet tea is my drink of choice at any tailgate.
Bojangles' 12 Piece Supremes™ Tailgate
"Twelve pieces of our juicy, boneless whole-breast select tenderloin filets, seasoned to perfection and served up hot and fresh with four made-from-scratch buttermilk biscuits.  Serves 3-5."  It also includes two fixin's.
Personally, I prefer Bojangles' boneless chicken over its traditional chicken.  The Supremes™ at Bojangles' are superior to the chicken tenders of any other restaurant.  I dip my Supremes™ in Bojangles' honey mustard sauce, which makes all other sauces pale in comparison.  My last tailgate featured two Supremes™ Tailgate combos, and I would strongly recommend this combo to any future tailgaters.  Be aware of the serving size; if you have more than a handful of people at your tailgate, you'll need a second!
Buffalo Wild Wings Grill & Bar
Critic Consensus: Saucy, Flavorful, Tender
Buffalo Wild Wings is a global franchise that is known for its chicken wings and extraordinary variety of sauces, ranging from Sweet BBQ to their signature Blazin' sauce.  Buffalo Wild Wings prides itself on being one of the top places to watch the game.  It is a sit-down establishment with the best sports-themed interior that I have seen with my own eyes.  I love to watch sporting events at Buffalo Wild Wings because in the interior you will find gigantic television screens broadcasting every sport imaginable.  No matter where you look, a TV will find you.  Many people in the North choose carry-out wings from Buffalo Wild Wings to headline their tailgates.
Traditional Wings
"Authentically awesome and hall-of-fame bound. Award-winning Buffalo, New York-style wings spun fresh in your favorite Buffalo Wild Wings® sauce or dry seasoning."
Traditional chicken wings are a staple food at a tailgate, and Buffalo Wild Wings doesn't disappoint.  The wings are convenient for a large tailgate because they are available up to a 50 count.  Buffalo Wild Wings have 16 signature sauces to choose from, so you can mix and match the sauces to please every member of your tailgate.  The wings can get a bit messy, and the larger platters do not come with sides or beverages.
Boneless Wings
"Welcome to big-league flavor. All-white chicken cooked golden-crisp and spun fresh in your favorite Buffalo Wild Wings® sauce or dry seasoning."
I prefer Buffalo Wild Wings boneless wings over their traditional wings.  They are far less messy, and you don't have to worry about leaving meat on the bone.  The boneless wings are usually more tender than the traditional wings at Buffalo Wild Wings.  Like the traditional wings, you can mix and match sauces up to a 50 count with boneless wings.
The Champion of Tailgating
Numbers don't lie.  Bojangles' is the premier tailgating restaurant because of its convenience, affordability, and food quality.  Buffalo Wild Wings is a viable option, but Bojangles' is the clear victor.  Bojangles' has meals that include multiple sides and drinks for the whole family, and these meals were created for the purpose of tailgating.  I must have a cup of Bojangles' sweet tea in my left hand during a game of cornhole or else my entire equilibrium will be thrown off.  If you bring Bojangles' to your next tailgate, you'll never consider any other restaurant in the future.
Nutrition facts from Bojangles' and Nutrition-Charts.com (Buffalo Wild Wings information)
Menu items and prices from the Bojangles' and Buffalo Wild Wings' websites